Formerly a rugby player of outstanding talent, Yoshihiro Sakata is an Honorary Professor of Health and Sports Science (OUHS) at Osaka University, a Director of the Japan Rugby Football Union and President of the Kansai Rugby Football Union. He was the Head Coach of the RFC of OUHS until 2012 and has been its Executive Advisor since 2013. He is renowned as a world-class player in Japanese rugby history and was the first Asian to be inducted into the International Rugby Board Hall of Fame in 2012.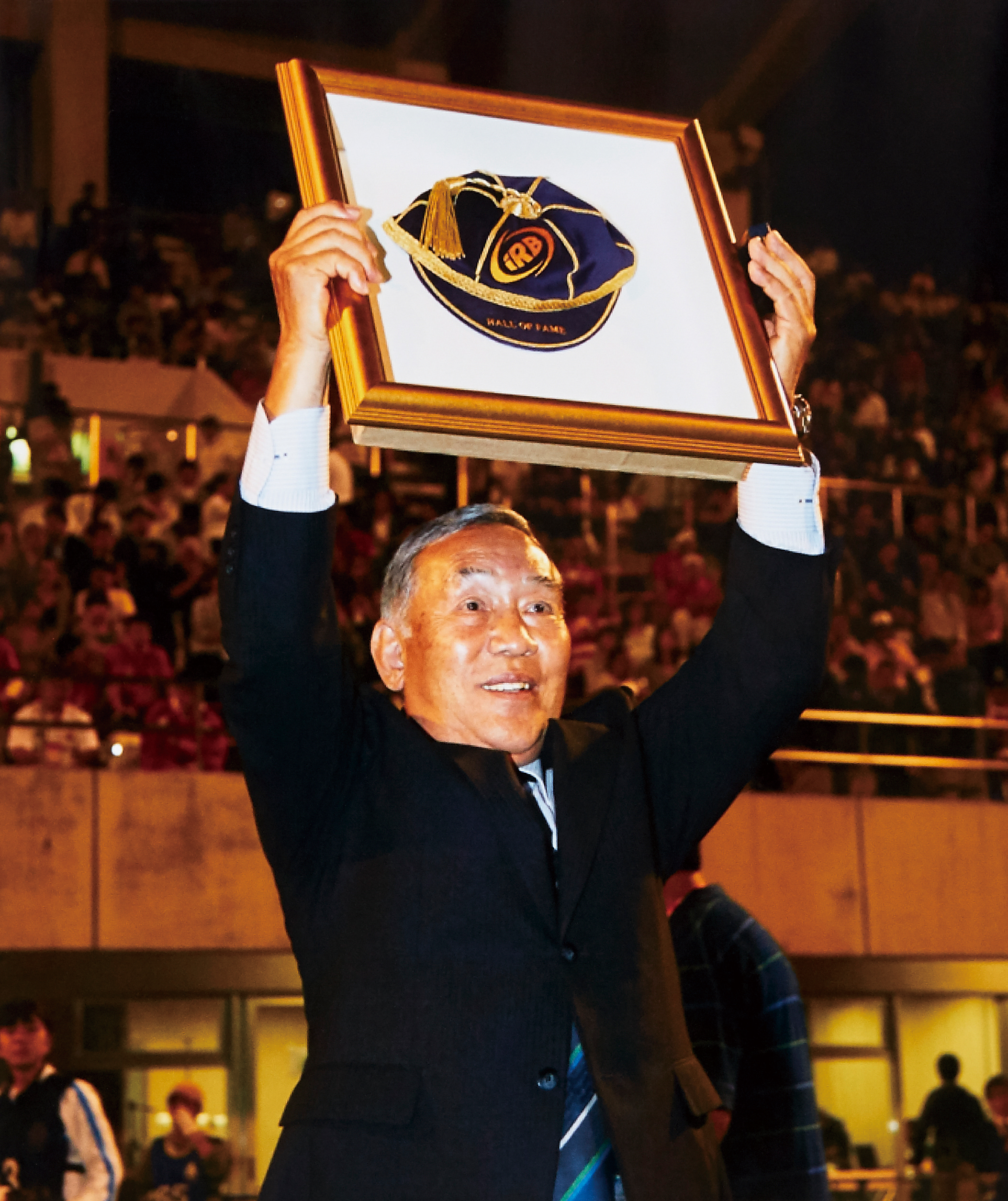 The First Japanese
International Rugby Hall of Famer
and a Japanese Rugby Legend
In 2012, the International Rugby Board (presently World Rugby), inducted Yoshihiro Sakata into its Hall of Fame as inductee number 51 and the very first Asian member.
At half time during the Japan vs Fiji match that same year, a special award presentation was held and Mr. Sakata was presented with a cap and pin.
Daisuke Ohata became the second International Rugby Hall of Fame inductee in 2016.